School Led by Dilhani Uswatte (AL '09) Wins $20K National Grant
April 5, 2016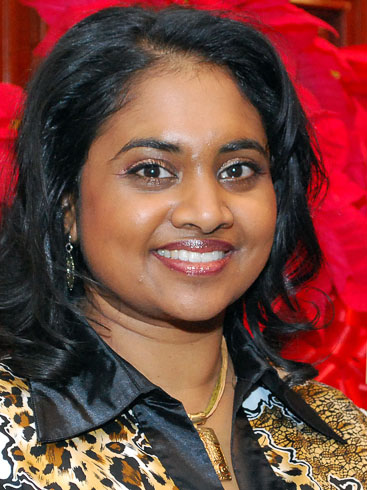 Rocky Ridge Elementary School in Hoover, Alabama, led by Dr. Dilhani Uswatte (AL '09), has won a $20,000 UNthink My School grant from the Wahl Foundation, in partnership with the National Association of Elementary School Principals (NAESP). The grant is the program's top award this year, with $2,000 grants going to an additional 10 schools.
The $20,000 will support implementation of a K-12 STEAM (Science, Technology, Engineering, Art, Math) curriculum called Project Lead The Way (PLTW). The PLTW program for students in grades K-5, called PLTW Launch, introduces students to concepts in computer science, engineering and biomedical science, while helping them develop communication, critical and creative thinking, collaboration and problem-solving skills.
"To be selected as THE grand prize winner of $20,000 from hundreds of applications across this great country is such an honor for the students, staff and parents at Rocky Ridge Elementary," said Uswatte in a prepared statement. "Winning this national grant will help us to build on our school focus: 'Full S.T.E.A.M. Ahead.'  With this new partnership, we will unleash creative problem-solving and innovation and hope to bring much deserved recognition to Hoover City Schools and the state of Alabama." 
The Wahl Foundation, in collaboration with the National Association of Elementary School Principals (NAESP), launched "UNthink My School" as a way to reward elementary schools that approached a challenge with a creative solution. The grant was created as a way to reinforce themes in Erik Wahl's book, UNThink: Rediscover Your Creative Genius.
---