Nate Bowling (WA '13) Is Finalist for 2016 National Teacher of the Year
January 12, 2016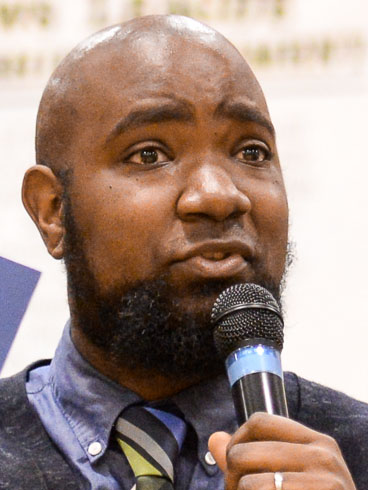 Nathan Gibbs-Bowling (WA '13), who teaches history and AP Government at Lincoln High School in Tacoma, Washington state, is one of four finalists for the 2016 National Teacher of the Year award. The Council of Chief State School Officers released the list of finalists this morning.
The National Teacher of the Year program identifies and recognizes exceptional U.S. teachers, empowering them to participate in state and national policy discussions on education.
Bowling, who received the Milken Educator Award in 2013, is committed to the idea that education can transform not only individual lives but communities. In his CCSSO statement, Bowling notes that while winning awards is great, "all of that pales to the satisfaction I get when one of my students gets into the college of their dreams or receives a financial aid offer from a university that makes what was once impossible, possible." 
President Obama will announce the winner of the 2016 National Teacher of the Year award in a ceremony at the White House in April.
---