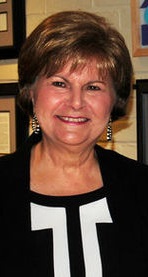 Maria Ferrandini (MA '97), a member of the first class of Massachusetts Milken Educators, has passed away. When she received the Milken Award, Maria taught fourth grade in Amesbury. She taught for 35 years in Wilmington, Salisbury, Newburyport and Amesbury schools, retiring in 2008.
In 2013, Maria sent a touching email to Lowell Milken. Here's an excerpt:
Dear Lowell, Jane Foley and all of the wonderful Milken family,
As I have looked at the latest photos and videos of the new recipients, I think back to when I was so lucky to have been chosen along with several other educators from Massachusetts. Our conference was astounding and the awards ceremony was Hollywood all the way. My two sons attended the ceremony and sat with some of the Milken children. They still remember that glorious night. I will never forget the warmth and generosity shown to us by all of the Milken family. Loved meeting and talking to Lowell and Michael's wonderful mother!
The Milken Award allowed me to network with the most amazing educators. Traveling to Alabama with some educators from my state to evaluate literacy projects, being chosen to attend a NAEP scoring session in St. Louis, and presenting at various state conferences were just a few of the many opportunities I had after receiving the Award. The Award changed my life, but more importantly made me even more committed to doing the very best for children and their education.
I retired in 2008 still loving every moment of teaching. Teachers do make a difference and I will always miss the magic of the classroom. The Milken Foundation has worked long and hard to preserve that very philosophy and I am forever grateful. My warmest regards and accolades to you all in continuing to raise awareness and honor of the value of great teachers.
Fondly,
Maria Ferrandini
---