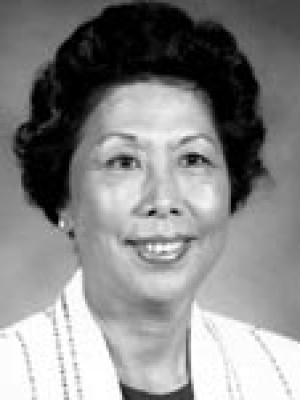 Send a message
Ruby Hiraishi (HI '92)
Retired
---
At the time of the Award, Ruby Hiraishi was:
Principal
Kapunahala Elementary School
Kaneohe, HI
---
Biographical Information
Ms. Hiraishi served as a teacher, vice principal and principal. Ruby was District Superintendent for the Windward District for 4 years before she retired.  As Deputy District Superintendent of thirty-two elementary and secondary schools, she worked to provide the leadership and support necessary to deliver the quality education "essential to the development of productive and fulfilled community citizens. I am a risk taker," says Ms. Hiraishi, "and I encourage innovative solutions to our ongoing educational concerns." Working shoulder to shoulder with staff, parents, students and community members, the Windward Oahu District has been collectively energized to make its schools successful in meeting the needs and encouraging the successes of each child.
---
Expertise
Community Involvement, Parental Involvement, Business Partnerships