Dr. Manuel Valenzuela (AZ '98) Named 2016 All Arizona Superintendent of the Year
December 15, 2015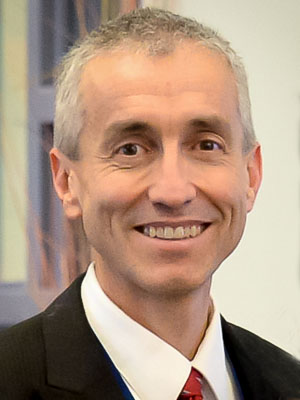 Dr. Manuel Valenzuela (AZ '98), who has served as superintendent of Arizona's Sahuarita Unified School District (SUSD) since 2010, has been named Superintendent of the Year for large districts by the Arizona School Administrators.  
"When one thinks of an 'All Arizona Superintendent', the gold standard of leadership, certain adjectives come to mind, commitment to excellence, innovative, teamwork, visionary, passion, and dedicated. Dr. Valenzuela exemplifies the gold standard and more," said SUSD Governing Board Member Tom Murphy in a letter of support. 
Valenzuela began his career in education in 1989 as a middle school science teacher in Marana, joining SUSD as an assistant superintendent in July 2005 after nine years as an elementary school principal in the Flowing Wells School District. He was the first educator in Arizona to receive a Milken Educator Award. He has remained active in the Milken Educator Network and recently attended the surprise notification ceremony for Brittany Matsushino (AZ '15) in Vail.
---