Angela McLean (MT '07) Selected as Lieutenant Governor of Montana
February 11, 2014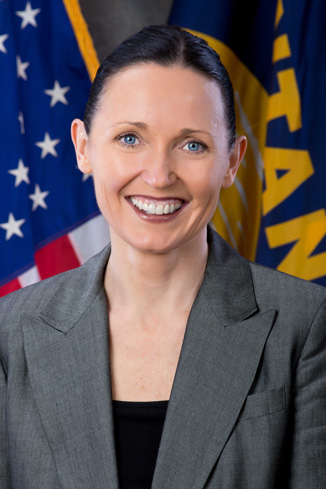 On Tuesday, February 11, Montana Governor Steve Bullock appointed Angela McLean (MT '07) to be his new Lieutenant Governor.
Angela has been an invaluable part of the Anaconda High School faculty since 1997 and a classroom teacher since 1994, making an indelible difference in the lives of her students—some of whom now serve in the government themselves—and the community she served. Governor Bullock came to Angela's government class to share the news with them personally.
According to a Helena Independent Record article:
Bullock said his top priority as governor is "making sure we have an incredible education system and that's from before our kids even enter kindergarten all the way through the higher ed system." McLean has "incredible experiences across all facets of the education system," he said.
"I truly can't think of someone that is more up to the task to be my partner in governing and making a meaningful difference not just today but in the future as well," Governor Bullock told Angela McLean's students.
Read the full story in the Independent Record.
---