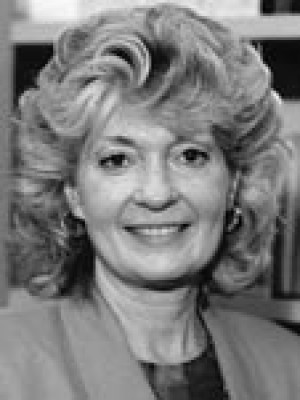 Send a message
Nancy Knapke (OH '96)
Principal
Fort Recovery Elementary School
Fort Recovery, OH
---
At the time of the Award, Nancy Knapke was:
Principal
Fort Recovery Elementary School
Fort Recovery, OH
---
Biographical Information
As the elementary principal of the Fort Recovery Local School District in Fort Recovery, Nancy Knapke is in effect principal of two schools; West School, comprised of pre-Kindergarten, Kindergarten and grades three through five, and Sharpsburg School, serving first- and second-graders. Under Mrs. Knapke's leadership, the school district implemented "Break the Time Paradigm," a time-management program that is gaining popularity as a state-wide model. To create a versatile school day suitable to the needs of students and teachers, Mrs. Knapke introduced reforms such as integrated subject areas, Special Education and Title I inclusion, along with the addition of two stipend days per year for staff meetings and in-services. The creative use of time is just one of the items on the staff development agenda she has introduced. Mrs. Knapke has also worked to improve system-wide collaboration, technology use and the implementation of multiple intelligence activities.
---
Expertise
Academics, Assessment, Community Involvement, Community Partnerships, Community Service, Computers, Cooperative Learning, Grant Writing, Inclusion, Interdisciplinary Instruction