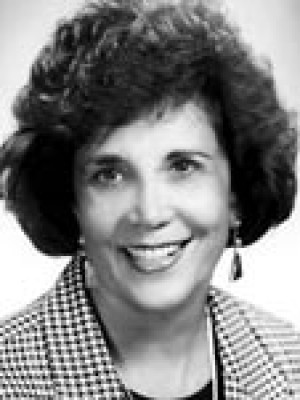 Jane (Hammer) Baldwin (CT '95)
Retired
---
At the time of the Award, Jane (Hammer) Baldwin was:
Teacher
Trumbull High School
Trumbull, CT
Subject(s) taught: English/Language Arts
Grade(s): 11, 12
---
Biographical Information
Jane (Hammer) Baldwin teaches developmental English and reading at Trumbull High School in Trumbull. Over the course of her career, Ms. (Hammer) Baldwin has been instrumental in developing numerous programs that focus on peer tutoring and prejudice reduction. As advocate for integrated, high-quality education for all students, she has initiated and participated in many programs designed to break down racial barriers that had divided her city. As Lead Teacher for Trumbull's elementary summer school program, Ms. (Hammer) Baldwin wrote and was awarded a major state grant to develop a year-round school calendar as well as to establish Project H.O.P.E., which strives to eliminate racial inequalities, to assure all students equal access to education and to establish an atmosphere of tolerance.
---
Expertise
Mentoring, Parental Involvement