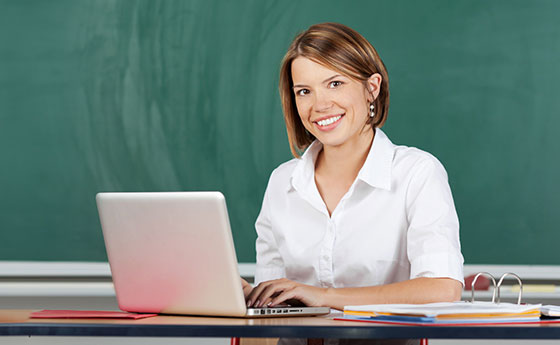 Why Great Teachers Blog
(and How You Can Get Started)
We interviewed six Milken Educators who are avid bloggers of various levels (and styles) to bring you their stories and insights on the benefits of blogging and some mistakes to avoid.
Milken Educator Reflections
How does winning the Award affect teachers?
Veteran Milken Educators share their memories of the day that their careers changed forever and the lasting impact it has made.
Celebrating Educators, Making News
With the help of media, the Milken Educator Awards notifications are a good news story that celebrates and inspires great educators around the nation.


Fun Facts from Milken Educator Awards
Get to know some of the strangest, funniest and most surprising facts from over 25 years of celebrating, elevating and activating the nation's top educators.
This Just In!
The Milken Educator Awards and our amazing educators are always making headlines.
See the latest news stories, event videos and photos in our newsroom!


What are the Milken Educator Awards?
Film has the Oscar™, music has the Grammy™, science has the Nobel prizes and sports has its gold medals, but what about the true unsung heroes on the frontlines of shaping our future?  Where is the recognition for our nation's educators?  Enter Lowell Milken and the Milken Educator Awards.
MORE >>
SUBSCRIBE
Keep up-to-date with the latest news from the Milken Educators Awards